Why I am moving to BitShares and you should too
While many people invest in bitcoins and alt-coins for the long term there are many who do it for the short term and trading. Irrespective of which category you fall into you would end up converting from one currency to other. While generally look at the two digit percent increment in our investments we forget a small percentage called commission which keeps accruing over the time.
Take a look at the image below to know what I am speaking about.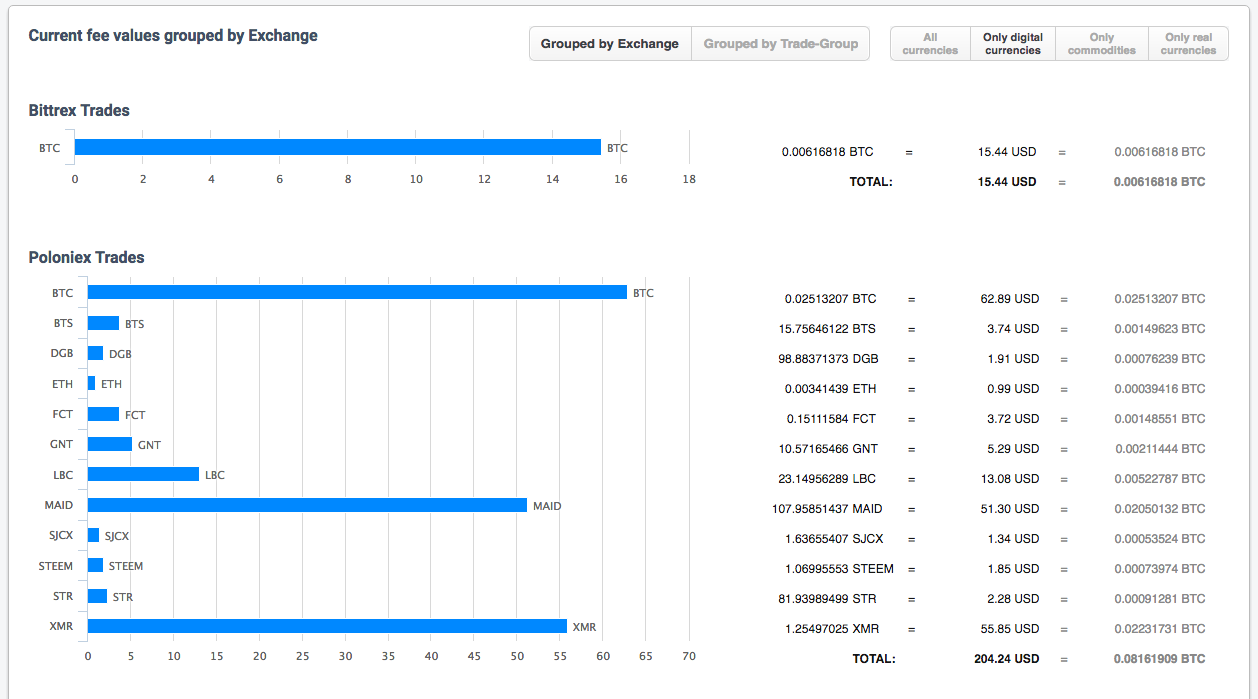 I got the above report from CoinTracking Website which is a portfolio manager from CryptoCurrencies. Click on the image to get a 10% discount using my referral code.
I am not even an active trader and you can see that I have already spent close to 220 USD. After taking a look at this I bought myself a Lifetime membership at BitShares and I am using it regularly as most of the currency pairs I trade in or already present in Bitshares. You can trade on Bitshares with a normal membership as well. But if you go for a lifetime membership you get 80% cash back on every fee you pay. I think that is a fail deal.
I only hope that Bitshares adds more currency pairs going forward and start including freshly traded altcoins as well.