Binance temporarily disables new user registrations. There is Kucoin
Due to the overwhelming surge in popularity, Binance will have to temporarily disable new user registrations to allow for an infrastructure upgrade. We apologize for any inconvenience caused.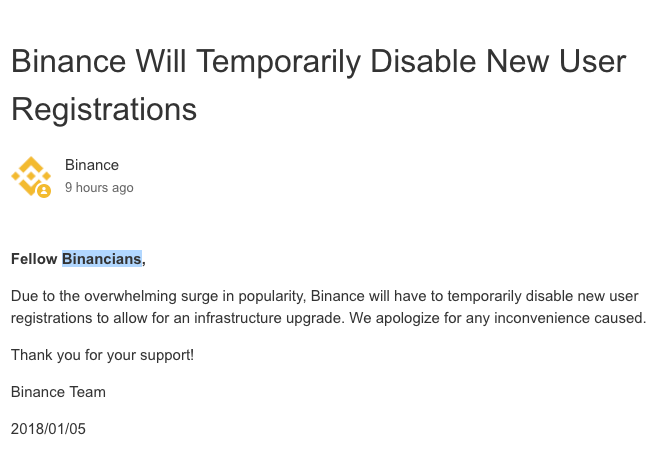 Atleast 50% of the investors I know either day trader or HODLers have moved to Binance of late. The beauty of it is that Binance has successfully targeted day traders with low transaction fees and it has targeted mide term HODlers with support for all upcoming Bitcoin forks. But it has its own share of challenges. The exchange is not able to live up with the growth. It had its share of problems. It was down couple of time yesterday. So they have disabled all new registrations until they are able to support the new growth. I think it is a great decision by the team as it doesn't make sense to add new users when the portal is not working for anybody. It is better to have it working for the existing users and then open up the new registrations when they are finally ready for the new growth. The new cryptocurrency adoption is testing the limits of many systems and Binance is just one of them :)
In the mean time if you are looking out for an alternative you should definitely checkout Kucoin.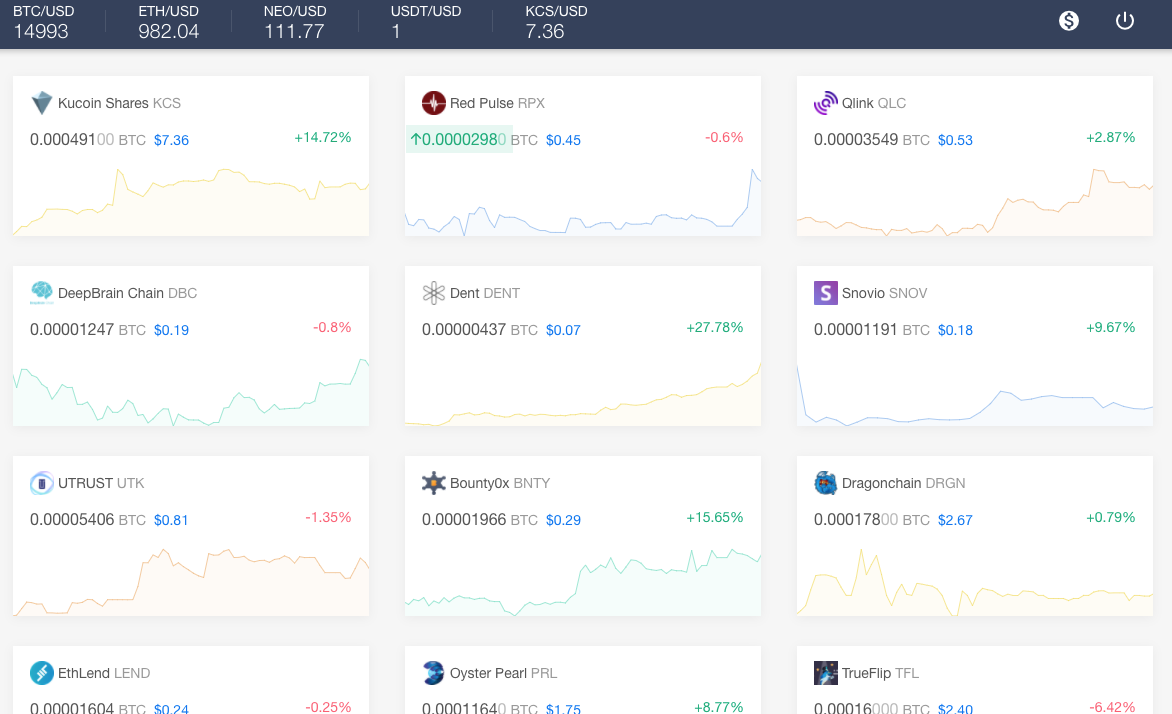 It is the latest kid on the block and might challenge Binance very shortly. Kucoin is very aggressive in their promotions. They are giving away most of their fee to the share holders in KCS and to referrees. So I think this is a great strategy to challenge the biggies like Bittrex and Bitfinex on one side and other new entrants like Binance. I do like both Binance and Kucoin but I feel Kucoin will win the battle in next 3 to 6 months. Eventually these exchanges will be replaced by distributed exchanges like Bitshares and Kyber Network. I am invested in both of these as well and hoping for their success. But it will take sometime for these two gain adoption so I will be trading on others for the time being and will move to them once they have volumes.
I am currently reviewing Kucoin and a detailed post is due in next couple of days.